You know how some periods of time remain engraved in the collective consciousness. Like La Renaissance or the first democracy in Athens.
We look back at those times and see the beauty of the transformation. The beauty of becoming something else.
What will the  future generations think of us ?
The time you are living in always appear to be somehow special. Think about it…crossing the Atlantic in a wooden ship, first steam engine, Caesar crossing the Rubicon …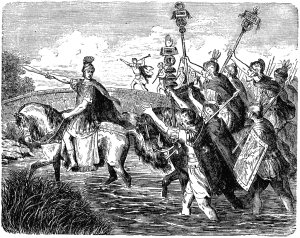 Alea iacta est ("The die is cast")
Or is it?
In a way , we do feel like the Universe has already gambled our destinies. Like dandelion seeds on a windy day…
Gone with the wind…