No joy in being an Earth Empath …
Images spark outrage at the drowning of a Syrian toddler in the Mediterranean Sea after a failed attempt to reach Europe with his family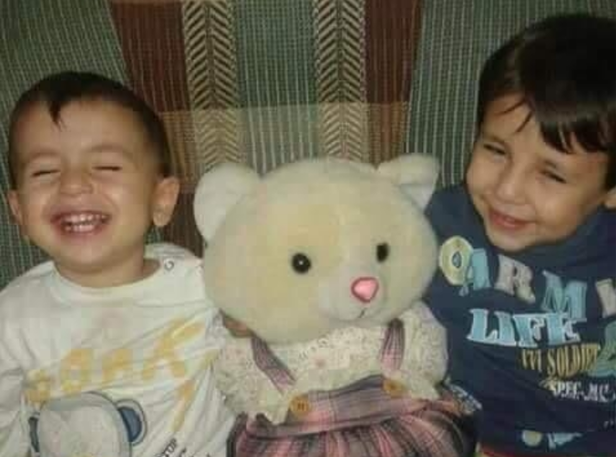 Three-year-old Aylan (L) and his five-year-old brother Galip (R) drowned at sea
A photo of a Syrian toddler washed up dead on a beach in Turkey made news headlines around the world on Wednesday.
The child's name was Aylan Kurdi and he was three years old. He drowned in the Mediterranean Sea along with his five-year-old brother Galip and mother Rihan, according to the BBC.
The father, Abdullah, survived.
Much of the world's media has led with the image of Aylan lying lifeless on the shores of Bodrum in southwest Turkey. But social media users have also shared images of Aylan and his brother when they were alive, smiling and playing together.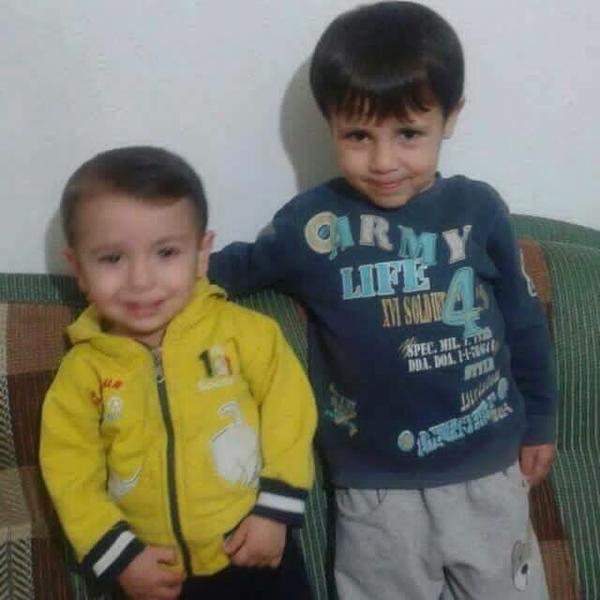 On Wednesday morning (Sept. 2), Turkish police found the body of a 3-year-old Syrian refugee – Aylan Kurdi – who had drowned together with his 5-year-old brother Ghalib and mother Rehan in the Mediterranean sea while trying to escape Syria. Images of his lifeless body went viral, driving home the danger and desperation of the refugee crisis in Syria and inspiring a powerful emotional response from artists around the world.
These touching responses range from grief to rage, and regardless of where you stand on the Syrian refugee crisis and Europe's response, one thing is certain – children like Aylan and Ghalib should not be dying like this.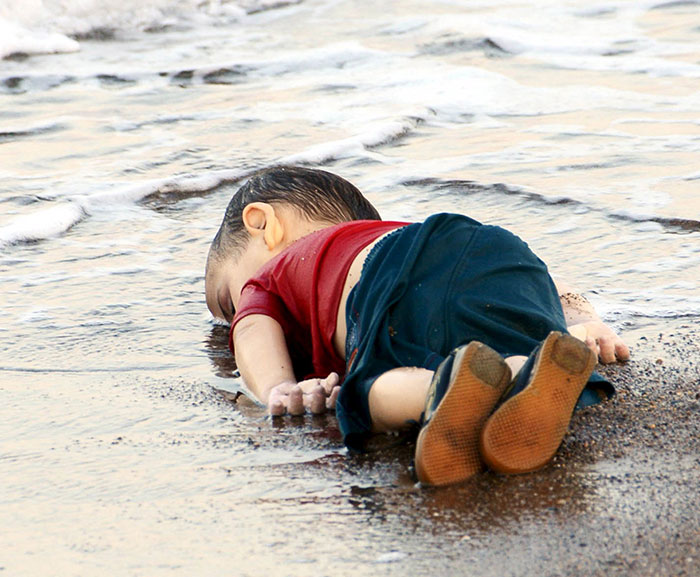 3-year-old Aylan Kurdi as he was found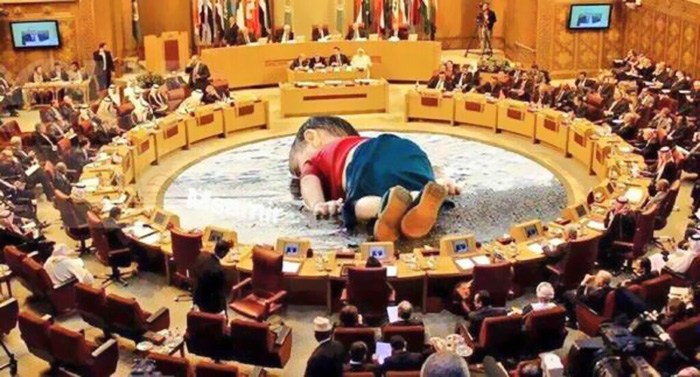 #1 Do You See It Now?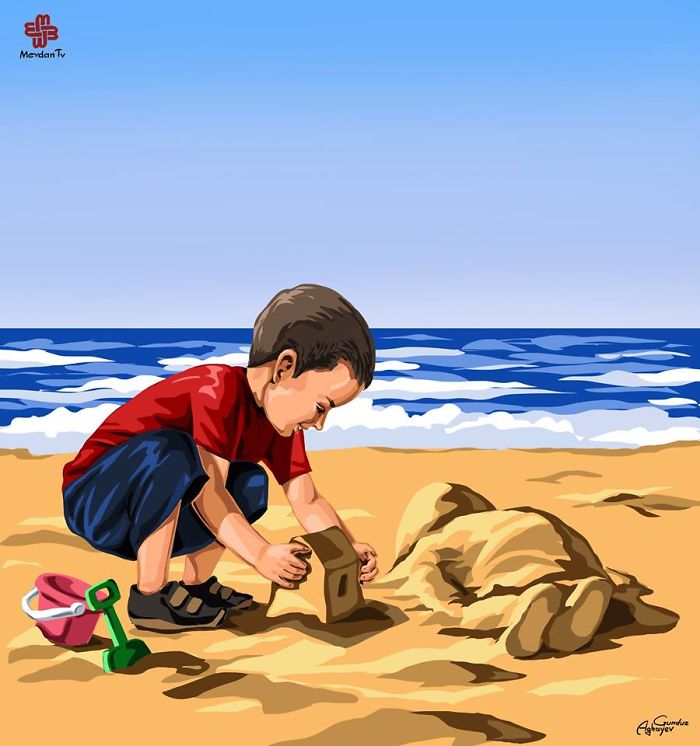 #4 God Be With You, Little Angel. The Death Of Tragic Syrian Toddler Aylan By Gunduz Aghayev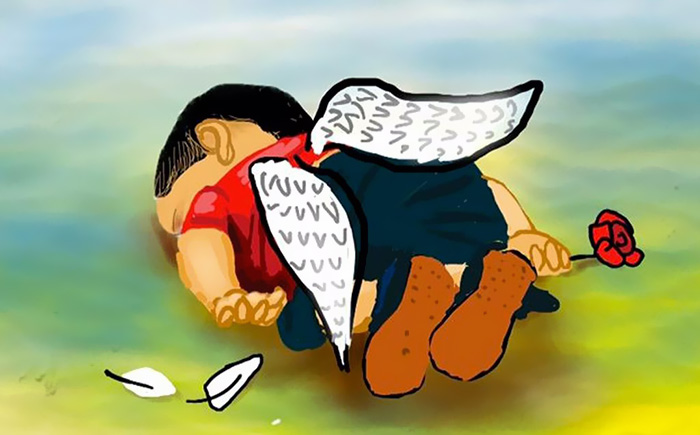 #4 God Be With You, Little Angel. The Death Of Tragic Syrian Toddler Aylan By Gunduz Aghayev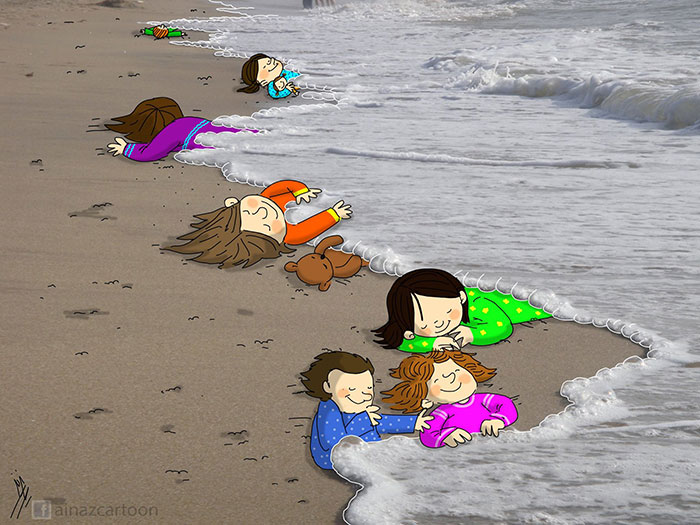 #6 Just Sleeping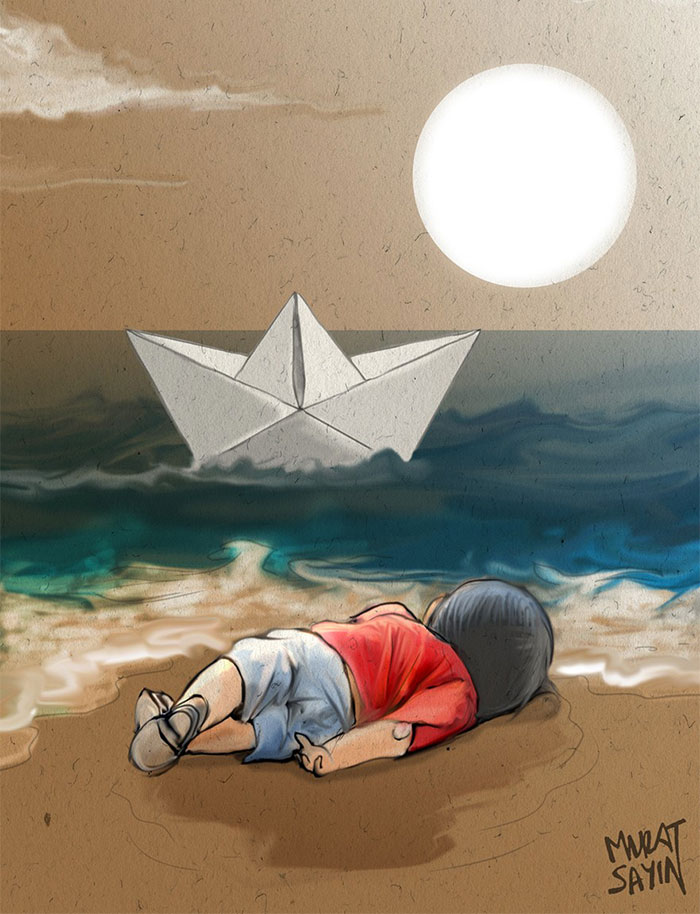 #10 Humanity Washed Ashore