George Kavassilas | Transcending the Cosmic Matrix ~ An Innerview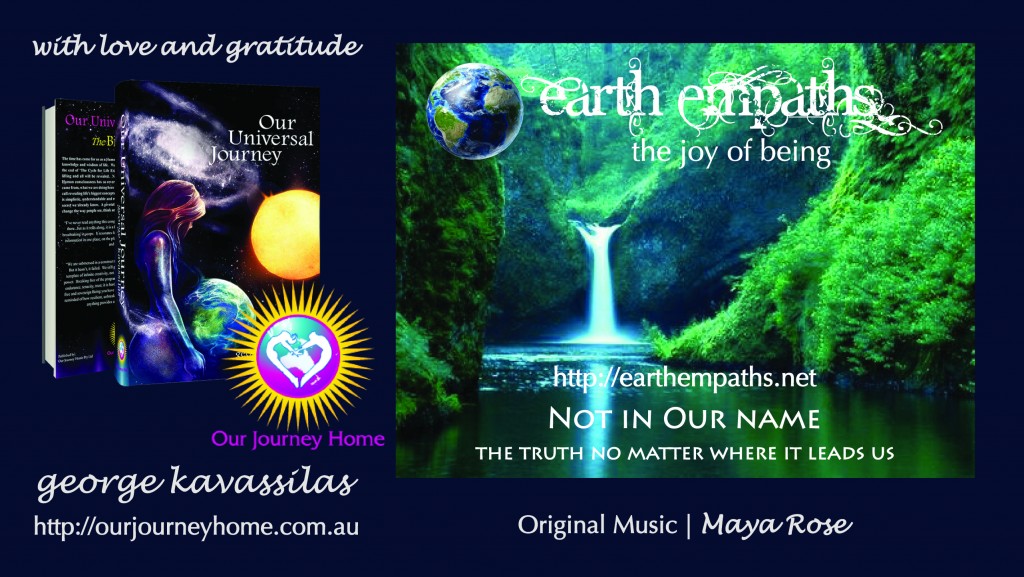 George Kavassilas has been a wayshower within the dimensional fields of humankind's expanding consciousness. The outpouring of personal inner-known truth through his writings, interviews and seminars has been key to many others awakening to their deeper self.
It has been an honor for me to come to know George, always gracious, humble and wise in our conversations. It is still rare to find a person that lives their life from their heart so fully, accepting and embracing the great dark along with the light of transcendence.
In this inner-view we share from a vast wealth of experiential Knowledge that comes from living the Truth as it is shown. Each human alive today would greatly benefit from simply dropping the mind matrix of installed beliefs and sitting for a moment in silent wonder of what each of us Truly are… a Timeless Being of immense beauty. Listen beyond the words into the coherency of a new Reality, we are indeed the ones we have been waiting for.
"The journey to this moment has been for most of us a 'many lives long' one. Being born into the artificial matrix as an empath is often a path fraught with great challenge and suffering. It is now Known that the adversarial forces have imposed much to keep us from reaching this place in our hearts where the inner planes and cosmic dance take place. Our Work is embracing this adversary with all Life and through our inner harmonic resonance transforming and transmuting the weight of suppression. Dreamers at the well of the Waters of Life, drinking deeply, drinking full"  ~ Christine
"Be your authentic self, embody your soul." ~ george kasassilas
"George has had an extraordinary life with a multitude of interactions with inter-dimensional and extra-terrestrial beings of both benevolent and malevolent intent from many different levels of realities, both on and off world.
In 2003, George took a journey with his consciousness and spirit through the dimensions of our Universe and re-integrated with his soul.  He rediscovered what life in this Universe is all about, and was able to once again remember who we all are, where we come from, what we are doing here, and where we are headed.
After a few years reconciling with his preeminent experience, the realization of responsibility and obligation accompanying such an experience resulted in sharing the knowledge and wisdom he gained and the consequent writing of his book 'Our Universal Journey'. George knows he is here to assist Humanity in reclaiming our sovereignty and transcending not only the Earthly Matrix, but also the Cosmic Matrix."
George's new website: Our Journey Home
Original Music | Maya Rose
Video Editing | Claudia Ayaz
Thank you dear Sistars!