Have You Had Enough Yet? | Max Igan
Max continues to speak with a great wisdom, in the second part of this video he brings us the only solution possible, love as the absence of fear. For love to fully bloom we are called to not only acknowledge the shadows of the outer world we must dive deep within our own being and illuminate the subconscious realm within and with each breath light our divine spark until it burns as a fire fueled by the greatest force in creation which dissolves all barriers.
Sobriety has to mature and become a force in itself before
warriors can break the barrier of perception with impunity.
~ Don Juan Matus, The Fire From Within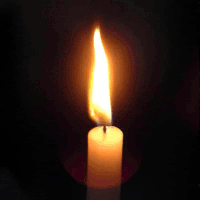 thecrowhouse
Max Igan – Surviving the Matrix – Episode 397 – American Voice Radio, November 8th, 2019 – http://thecrowhouse.com
Support The Crowhouse: https://www.patreon.com/maxigan
Crypto-currencies:
Bitcoin: 1F6bEEsJHZZhHeT4fmN9iQCwF1Yqu5UZSD
BitcoinCash: qrnrjs27537pwd5ss2g6ez8epyp2cjfu8vu4tlrn5g
Litecoin: LcTY57kkuWaSF8YqC9EbLpxBj5kcQzMLhQ
Ethereum: 0x924C0F9A9889f703a9220eCf322342B9d6BDb32D
Dash: XfGA55jscnDdHyQKhKTAEHQMP6GhqC5AGm EOS: gu3domrzguge
Tron: TEgnz2jWLskmoaNRQ2f1Xfbm7gwjm9TJ7t
Digibite: DFMgnTSpCp4dstr9BFx72kKDEADsZETPS7
Zcash: t1ef4gzni9UkvpaDy5BqJ8gKqxi3mEwLve8
https://steemit.com/@maxigan"'
https://www.bitchute.com/channel/TheC…
"The illusion of freedom will continue for as long as it's profitable to continue the illusion. At the point where the illusion becomes too expensive to maintain, they will take down the scenery, move the tables and chairs out of the way, then they will pull back the curtains and you will see the brick wall at the back of the theater." – Frank Zappa
"Who controls the past controls the future, who controls the present controls the past." – George Orwell
When the tyrant has disposed of foreign enemies by conquest or treaty and there is nothing to fear from them, then he is always stirring up some war or other, in order that the people may require a leader. – Plato
"I would rather have questions that can't be answered than answers that can't be questioned." – Richard Feynman
"I have lived on the lip of insanity, wanting to know reasons, knocking on a door. It opens. I've been knocking from the inside." – Rumi Universal
Law/sovereign law trumps all others.
No man or woman, in or out of government shall initiate force, threat of force or fraud against my life and property and, any and all contracts I'm a party to not giving full disclosure to me whether signed by me or not are void at my discretion.
I may use force in self-defense against anyone that violates Law 1.
There shall be no exceptions to Law 1 and 2.
TURN OFF YOUR TELEVISION!
THROW AWAY YOUR SMART PHONE