Connecting the Dots: Why They're Doing This
This video is endorsed as being a factual account of what we are up against. Well produced, it stands as a easy to understand recap of the plans of the oligarchs and technocrats. Perhaps someone out there in the seething and sleeping masses might have a light go on.
I get it, there are scary times ahead but keeping one's head in the sand is absolutely the worse possible response. Putting a mask over you eyes is the same as the muzzle worn over the face… Not only do you do a disservice to those you love you also force other's to carry your part of the burden. The more who find the inner fortitude to stand up and push back the easier it becomes for each of us.
It's never my intent to trigger though trigger you I may… If you are reacting by reading the above words it is because they are true.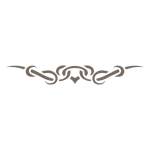 Dave Cullen is the man behind Computing Forever Archives and Sources. I first heard him on the linked interview so went searching for his work.
Computing Forever 464K subscribers
Support my work here: https://computingforever.com/donate/
Support my work on Subscribe Star: https://www.subscribestar.com/dave-cu…
Follow me on Bitchute: https://www.bitchute.com/channel/hybM…
PayPal Donations Welcome. Click here: http://goo.gl/NSdOvK Sources: https://computingforever.com/2020/10/…
SUBSCRIBE TO COMPUTING FOREVER YOUTUBE CHANNEL: https://www.youtube.com/user/LACK78http://www.computingforever.com KEEP UP ON SOCIAL MEDIA: Gab: https://gab.ai/DaveCullen
Minds.com: https://www.minds.com/davecullen
Facebook : https://www.facebook.com/ComputingFor…